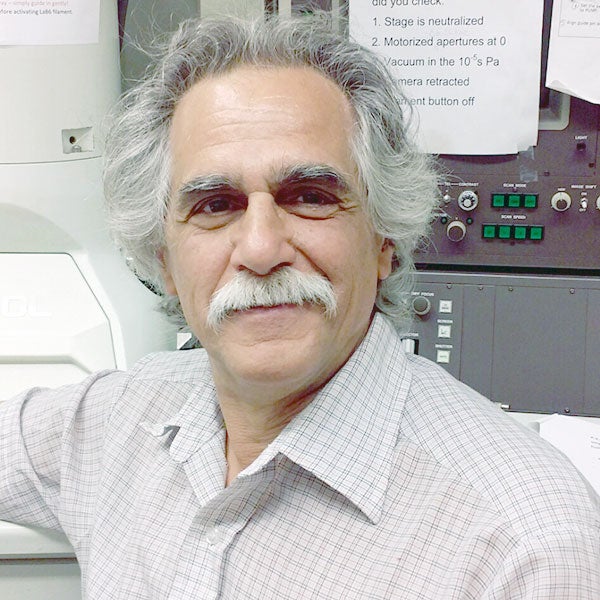 Manager, Electron Microscopy Lab
Ray Dove is the facility manager for MSE's electron microscopy laboratory and the MRC building coordinator. Ray has been a member of the materials science community at RPI since 1987, following industry positions at Georgia Pacific, Valtec Inc., and Norton Co. Ray got his undergraduate degree in Forest Biology at the SUNY College of Environmental Science and Forestry (Syracuse, NY) in 1977.
Ray maintains the electron microscopy labs and trains new graduate students on the SEMs and TEMs. In the early 1990s he worked with Prof. Linda Schadler to develop a centralized Raman lab for polymer research, and in 2015 worked with Prof. Robert Hull on the purchase and installation of our newest SEM, the FEI VERSA 3D which has three vacuum levels including Environmental Mode and is a Dual Beam FEG/FIB.
"Science is great, discovery is great, but, getting to work with students on a daily basis, helping them educate themselves towards their respective goals, helping them and being a part of their growth as human beings is the best reward I can think of."