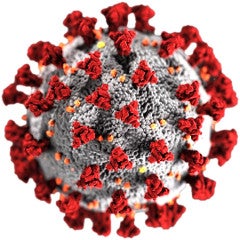 Courses
All course instruction will continue remotely, conducted using a combination of WebEx and recorded video lectures depending on each instructor.
If in a different time zone, discuss with your instructor for suitable accommodations. Most courses will have lectures recorded.
You may switch any Spring 2020 course from letter grade to pass / no credit (P/NC) until May 15. These courses will count towards graduation requirements and will not count against overall P/NC limits.
Contact the course instructor for any other course-related questions.
Registration and graduation
Advising
Please email your advisor for any questions.
You may discuss registration plans and get forms signed over email.
When required, you and your advisor can set up phone or WebEx calls for discussions not suitable for emails.
Administrative requirements
All paperwork will be carried out over email. Please email forms to be signed to your advisor or instructor as appropriate, and submit signed forms as appropriate to the department, ALAC or registrar.
Contact Prof. Gall (galld@rpi.edu) with questions regarding MTLE course transfers, minors in Materials engineering, or any course related form that needs a signature from the Materials Department.
Contact Tess Lecuyer (lecuyt@rpi.edu) for any other administrative questions.
Health
If you are on campus with an exception, and you develop symptoms of COVID-19, self-isolate immediately and contact the Student Health Center at (518) 276-6287.
Monitor the Rensselaer COVID-19 Outbreak Communications page for the latest information on COVID-19 that pertains to Rensselaer